The purpose of this Call for Proposals from consortia comprising a minimum of three independent legal entities is to provide funding for the clinical evaluation and development of new and innovative drug candidates for HIV/AIDS, malaria, tuberculosis, diarrhoeal infections or lower respiratory infections, including co-infections.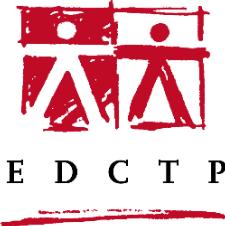 The European & Developing Countries Clinical Trials Partnership (EDCTP) aims to accelerate the development of new or improved drugs, vaccines, microbicides and diagnostics against HIV/AIDS, tuberculosis and malaria as well as other poverty-related infectious diseases in sub-Saharan Africa, with a focus on phase II and III clinical trials.
Proposals should include at least one clinical trial (phase I-III) in sub-Saharan Africa to evaluate the safety, dosage, pharmacokinetics, pharmacodynamics, and/or efficacy of a new candidate drug product. The candidate drug should consist of active substance(s) or biologicals that have not previously been authorised anywhere in a medicinal product. However, combination therapies are within the scope of this call insofar they contain at least one new active substance. Furthermore, re-purposed drugs and novel combinations thereof are also within the scope of this call, provided these have not previously been authorised for use against an infectious disease anywhere in the world.
EDCTP considers that proposals for activities of between 36 and 60 months duration would allow this specific challenge to be addressed appropriately in this € 30M call. Nonetheless, this does not preclude submission and selection of proposals for activities of a different duration.
Consortia comprising a minimum of three independent legal entities are eligible to apply. Two of the legal entities must be established in two different European Participating States of the EDCTP Association and one of the legal entities must be established in a sub-Saharan African country. 'Sole participants' formed by several legal entities (e.g. European Research Infrastructure Consortia, European Groupings of Territorial Cooperation, central purchasing bodies) are eligible if the above-mentioned minimum conditions are satisfied by the legal entities forming together the sole participant.
For further details, please check the Call Guidance Notes.