The British Academy, Royal Academy of Engineering, and the Royal Society (the Academies) have partnered with the Leverhulme Trust to present the Academies Partnership in Supporting Excellence in Cross-disciplinary research award (APEX). This is intended to support innovative, strongly interdisciplinary research from established independent researchers.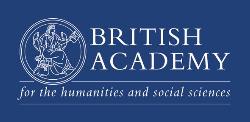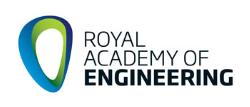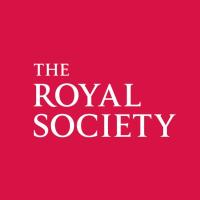 The objectives of this scheme are to:
Support outstanding interdisciplinary research which is unlikely to be supported through conventional funding programmes
Promote collaboration across disciplines, with a particular emphasis on the boundary between science and engineering and the social sciences and humanities
Support researchers with an outstanding track record, in developing their research in a new direction through collaboration with partners from other disciplines
Enable outstanding researchers to focus on advancing their innovative research through seed funding 
For the purposes of this scheme interdisciplinary research is defined as:
"Interdisciplinary research (IDR) is a mode of research by teams or individuals that integrates information, data, techniques, tools, perspectives, concepts, and/or theories from two or more disciplines or bodies of specialized knowledge to advance fundamental understanding or to solve problems whose solutions are beyond the scope of a single discipline or area of research practice. Successful IDR plans and supports research practices and outputs greater than the sum of their constituent disciplinary parts."
Applications should be within the remit of more than one of the Academies:
The British Academy Remit – In any discipline within the social sciences and humanities and does not include primarily practice-based outputs such as in musical composition and performance, visual practice, creative writing, and film-making. Such outputs will be considered to fall within the BA's remit only when they form part of an integrated project of critical or historical significance.
The Royal Academy of Engineering Remit – Applications are welcome from any engineering discipline. Engineering is defined in its broadest sense, encompassing a wide range of diverse fields, including computer science and materials.
The Royal Society Remit - Natural sciences (including agriculture, mathematics, technology, computer science, materials, medical, environmental and engineering sciences, but excluding clinical medicine).
You can apply for this scheme if you are:
An exceptional researcher with a strong track record as an established independent researcher (this can include engineering researchers, humanities and social sciences scholars and scientists)
Based at a UK University or not-for-profit research institution for at least the duration of the project
Applicants will be expected to collaborate with a research partner from a different discipline from their own or a different university in the UK.
 This scheme provides:
An award of up to £100,000 to fund staff costs of which no more than 25% may be used for associated research costs
This can include consumables, equipment, collaborative travel expenses
Costs of a teaching replacement to relieve the applicant and/or co-applicant from some of their teaching and administrative duties
Grants can be held for up to 24 months
All awards must start between 1 September 2018 and 1 November 2018. 
For further details on this funding opportunity, please see the Royal Academy of Engineering webpage on the APEX awards here.