Through the UK's Global Challenges Research Fund (GCRF) the Medical Research Council (MRC) has launched a dual pump-priming and substantive research call to tackle the cancer challenges relevant to LMICs. Both calls require collaboration between UK and LMIC investigators.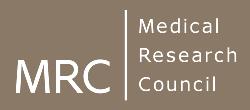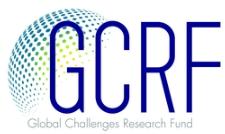 In 2015 the Government launched the Global Challenges Research Fund (GCRF) to ensure UK research takes the lead in addressing some of the diverse challenges faced by developing countries.
Through GCRF, the MRC has increased its support for research that addresses the health challenges faced by low and middle income countries (LMICs).
Cancer accounted for approximately 8 million deaths in 2015, with an estimated global economic cost of US$1.16 trillion. The challenge to cope with such a burden is even greater LMICs, where most global deaths from cancer are recorded and where the number of cancer cases is expected to increase by 80% by 2030.
In spite of this increasing challenge, these countries have tended to focus on more immediate health needs, such as infectious diseases. As a result, prevention, screening and treatment strategies remain underdeveloped and knowledge on distinctive risk factors for cancer in LMICs, such as environmental exposure, genetic or lifestyle differences is lacking. Research aimed at understanding malignancies with disproportionate incidence in LMICs will help find solutions to prevent disease, and treat and manage cancer patients.
We are pleased to announce two parallel calls through our cancer research and global health initiative as part of our activities under GCRF.
Pump-priming call 
The purpose of this call is to provide "pump-priming" funds to undertake projects to generate preliminary data and establish/expand/consolidate UK-LMIC partnerships. Applications must be led by Principal Investigators based in UK institutions, but at least one LMIC-based researcher must be named as Co-Investigator.
Awards of up to £200,000 will be made for projects up to a maximum of 24 months in duration. Projects must start as soon as possible after the funding decision, and no later than 15 November 2018.
Cancer research and global health: call for outlines for substantive research proposals 
Researchers are invited to apply for funding for fully-developed researcher-led research projects and programmes that will help us expand our portfolio of investments in ODA-relevant global health, and tackle the most important health research questions in cancer in LMICs.
To support the research community in developing their research plans, and to try and coordinate interest, we are inviting outlines for substantive research proposals (usually 3-5 years in duration).
Costs for UK-based activities should be requested at 80% Full Economic Costing (FEC). Certain 'exceptional' costs for LMIC partners can be requested at 100% FEC.
Further information on this funding opportunity can be found here