MRC has a strategic commitment to encourage international partnerships to tackle important and challenging research goals. KHIDI is committed to fostering collaboration between the UK and Korea and has chosen the UK as one of six of its global business offices. As part of MRC and KHIDI's on-going collaboration, the MRC and KHIDI will jointly invest up to £200,000 to support new and developing collaborations between the UK and Korea's leading researchers. This funding scheme aims to support joint collaboration activities between UK- and Korea-based researchers. Each application will be a joint submission by one UK-based and one Korea-based PI.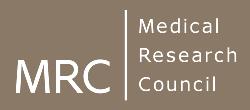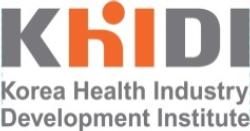 The overarching aim of the UK-Korea Partnering Awards scheme is to provide resources to biomedical and health researchers in the UK and Korea that will allow them to forge long-term collaborations. It is hoped that the partnerships established through these awards will lead to the development of long-term collaborative research programmes that will be competitive for national funding.
The purpose of the UK-Korea Partnering Awards is primarily to build new links between UK and Korea-based scientists but also to strengthen existing links. The awards will add value to research taking place in both countries by facilitating closer collaboration. Specific objectives that underpin the UK-Korea Partnering Award scheme are:
To establish and strengthen partnerships between UK and Korean researchers in biomedical and health research.
To promote the exchange of scientists, including early career scientists.
To promote access to facilities.
There are no restrictions on the scientific area for applications to the UK-Korea Partnering Awards, provided that they fall within the MRC and KHIDI's remits; however, through this scheme, we would particularly like to encourage interdisciplinary proposals or novel proposals that build on national research strengths of the two countries.
This call for proposals will fund 10 proposals with £20,000 available per project over one year. Funding will be split evenly between researchers based in the UK and researchers based in Korea.