NERC invites proposals to five research programmes to improve understanding of the impacts of hydrometeorological hazards, such as floods, droughts, landslides and storm surges, in Indonesia, the Philippines, Vietnam, Malaysia and Thailand.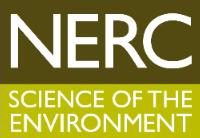 The calls are being launched in collaboration with the following countries and funding partners:
Indonesia - The Ministry of Research, Technology & Higher Education of the Republic of Indonesia (Ristekdikti), NERC and the Economic & Social Research Council (ESRC)
Philippines - The Department of Science & Technology's Philippine Council for Industry, Energy & Emerging Technology Research & Development (DOST- PCIEERD) and NERC
Viet Nam - National Foundation for Science & Technology Development (NAFOSTED), NERC and ESRC
Malaysia - Ministry of Higher Education (MoHE), NERC and ESRC
Thailand - Thailand Research Fund (TRF), NERC and ESRC.
Up to £1.5 million is available from NERC and ESRC per South East Asian country for this call, with up to £375,000 (80% full economic cost) available for the UK component of a project. Projects can have a maximum duration of three years. Matched funding in terms of research effort will be provided by partner funding agencies in Indonesia, Malaysia, Vietnam, Thailand and the Philippines to eligible South East Asian researchers.
This collaboration is supported by the Newton Fund. For further details please see the Announcement of Opportunity documents on the NERC website.