This scheme provides established international researchers with an opportunity to develop the research strengths and capabilities of their research group through training, collaboration and reciprocal visits with a partner in the UK. The skills and knowledge gained should lead to changes in the wellbeing of communities and increased economic benefits.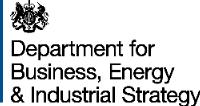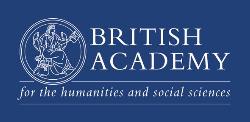 This award is currently available to international early career group leaders to develop their research by linking them with some of the best research groups in the UK. The aim is to:
Support the development of a well-trained research community who can contribute to poverty alleviation by transferring new skills and creating new knowledge which can lead to changes in the wellbeing of communities and increased economic benefits.
Strengthen research excellence in partner countries by supporting promising independent, early-career scientists and their research groups and networks to develop their research through training, collaboration, reciprocal visits and the transfer of knowledge and skills from the UK.
Establish long-term links between the best research groups (and networks) in partner countries and the UK to ensure that improvements in research capacity are sustainable in the longer term. Such long-term links will also benefit the UK, securing our position with partner countries as the scientific partner of choice.
Applicants must have a PhD or equivalent research experience and hold a permanent or fixed-term contract in an eligible university or research institute, which must span the duration of the project. Applicants should have no more than 15 years of postdoctoral experience. Collaborations should focus on a single project involving an overseas-based scientist ("the Applicant") and a UK-based scientist ("the Co-applicant").
The Newton Advanced Fellowships are funded by the Department of Business, Energy and Industrial Strategy as part of the Newton Fund and in partnership with the Academy of Medical Sciences and British Academy (applicants for social science and humanities should apply to the British Academy). The Royal Society and Academy of Medical Sciences have established partnerships with funding organisations in each of the countries eligible to apply for the Fellowships: 
Up to £37,000 is available each year for up to three years,  as follows:
A salary top up (maximum £5k) for the group leader from the partner country.
Research support of up to £15k: covering costs for a contribution towards research assistants, consumables, or equipment.
Travel and subsistence up to £12k: covering travel costs of the UK partner to the international partner and/or travel of the international partner to the UK.
Training costs for up to £5k.
Maximum per year: Up to £37k
Please consult further information about the eligibility requirements and application proccess here.