The World Bank's Trust Fund for Statistical Capacity Building (TFSCB), in collaboration with the Global Partnership for Sustainable Development Data (GPSDD), is seeking proposals to encourage collaboration, experimentation, learning and capacity development for sustainable production, dissemination, and use of data.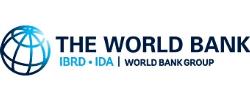 Following a successful round of pilot funding for development data innovation projects last year, the Global Partnership for Sustainable Development Data (GPSDD) has announced a second funding round for data for development projects, to open on August 1st, 2017. 
This year's call is anchored around two themes:
'Leave No One Behind'
Environment.
Once again, the focus is on work supporting low and lower-middle income countries, and on projects that bring together collaborations of different stakeholders to address concrete problems. To better understand how the proposed project supports action and decision making, a specific end-user of the project's outputs must be identified and included as part of the team applying.
Any consortium, with at least two organizations, may apply and the program is especially interested in proposals that bring different types of organizations together and in seeing these organizations contributing and integrating their dat. Consortium members may include social enterprises, for-profit companies, non-profit organizations, government agencies, international organizations, academic organizations, networks and partnerships.
The amount of funding available for each project depends on whether the project is embryonic or ready to scale up. This phased approach to funding allows GPSDD to provide smaller amounts of funding (starting at $25,000) to riskier, unproven innovations at the pilot stage. Larger amounts of funding (up to $250,000) will be awarded to proposals which have a clear justification (for example, testing in multiple sites at the same time), strong evidence of prior success, and are ready to be replicated/adapted to other contexts. Funding disbursements will take place after March 1st, 2018. 
A webinar will be held to field questions regarding this call for proposals on Monday, August 7th, 2017, 09:30 – 11:00 ET. To participate in the webinar, please send an email to: fund@data4sdgs.org indicating the names and email addresses of the participants. Each participant will receive an email with instructions for registering for the webinar. Applicants are strongly encouraged to participate in the scheduled webinar.