Research Councils UK (RCUK), the strategic partnership of the UK's seven Research Councils, and the Indian Department for Biotechnology (DBT) have launched a joint initiative on Antimicrobial Resistance funded by the Newton Fund.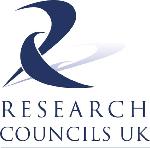 This initiative will provide funding for highly collaborative and interdisciplinary research partnerships between UK and Indian researchers. 
Identification of potential strategies to address the challenge of AMR will be important. Research undertaken must primarily benefit India to be eligible for this initiative; however research which also has wider benefits will also be welcomed.
There will £6.49 million available through the Research Councils to support the UK elements of partnerships, with matched commitment from the Indian side (DBT will manage Indian participation in the event through a separate process).  The intention is to fund projects of up to 3 year duration, commencing mid 2018.  There will ultimately be two types of proposal enabled through this initiative:
Collaborative grants: a small number of multi-partner larger system-level projects aimed at understanding the functioning of various parts of the system, as well as the system as a whole, and which will thereby deliver the type of integrated output required for a step change in tackling AMR.
Small grants: are multi-partner, small and targeted projects that address specific research gaps in knowledge.
In order to develop these collaborations aimed at addressing the issue of antimicrobial resistance (AMR) in humans and animals in India, the funders are inviting expression of interest to participate in a residential interactive workshop (also known as a 'sandpit'; deadline: 11th September 2017) over 3.5 days in India in early November 2017.  The sandpit will facilitate the formation of teams and development of outline proposals that will subsequently be developed into full proposals. Successful proposals developed through the sandpit will be funded. Within this collaboration, the overarching aims of this sandpit will be to:
build UK-India teams focussed on AMR research
support development of truly interdisciplinary proposals, including those that take a 'One Health' approach
develop outline research proposals that will make a tangible difference to tackling AMR in India.
Please find further information and apply here ESRC will manage the application process for UK based applicants on behalf of the UK Research Councils. Expressions of Interest should be submitted through this web form.
DBT will select Indian participants for the sandpit via a separate process.  For any enquiries from India-based researchers please contact Dr Sanjay Kalia (sanjay.kalia@nic.in).