The Biotechnology and Biological Sciences Research Council (BBSRC), Economic and Social Research Council (ESRC), Natural Environment Research Council (NERC) and the International Center for Tropical Agriculture (CIAT) have announced a new UK-Colombia programme in sustainable tropical agricultural systems supported by the Newton-Caldas Fund.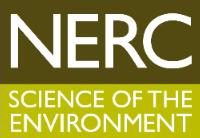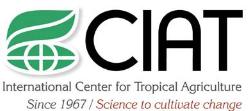 The funders aim to support innovative underpinning, strategic or applied interdisciplinary research that will promote economic development, improve social welfare and enhance livelihoods in Colombia to maximise food security. This will be achieved through improving human and farmed animal nutrition and increasing the resilience and sustainability of tropical agricultural systems in Colombia containing pulses and/or tropical forages. Projects will align with, and build on, CIAT's current research portfolio and outputs of the projects may also have benefits outside of Colombia. This call will support high quality research focused on the following key crops:
In addition, research supported in this call must also fall within one or more of the following research areas:
Resilience to climate change and climate variability
Understanding, assessing and managing the interactions between different elements of the agricultural ecosystem and how they affect production and other essential ecosystem services
Production of safe, nutritious food for humans and animals to develop sustainable food systems.
The specific aims of the UK-CIAT Sustainable Tropical Agricultural Systems Programme are to:
Fund high quality development-relevant research focussed on the resilience and sustainability of tropical agricultural systems containing pulses and/or tropical forages, which will contribute to the sustainable economic development and welfare of Colombia and wider.
Forge mutually-beneficial partnerships between researchers in the UK and CIAT on pulse and/or forage-based tropical agricultural systems that contribute to food security through international collaboration in agricultural research for development.
Support truly interdisciplinary projects combining at least two of the biological, environmental, and economic and social sciences.
The call will be managed as a two-stage process:
The first stage involves the awarding of pump-priming proposals. Applications to the pump-priming stage will be developed and assessed at the Project Scoping Workshop to be held at CIAT Headquarters in Cali, Colombia, on 30 October - 2 November 2017; Applications for academic participation in this workshop are now open. Attendance at this workshop is a requirement for leading an application. 
The second stage of funding (opening in 2018) will build on successful pump-primed projects.
Expressions of interest are invited from UK academics eligible to receive funding as Principal Investigator from BBSRC, ESRC or NERC. Up to 40 participants in total (around 20 from the UK and 20 from CIAT) will be identified to take part. Participants will be chosen to allow equal representation from the UK and CIAT, and an appropriate balance between disciplines.
The UK funders have up to £2.9 million available for this call and have allocated up to £900,000 for the first stage to support eligible UK participation. CIAT will provide matched support from their current portfolio. In the second stage of this programme, pump-priming award holders will be invited in autumn 2018 to submit proposals for two years of extension funding.
Please apply and find more information here.