The research councils have announced a cross-disciplinary mental health network plus call with the aim to encourage the creation of multi-disciplinary networks that cross the remit boundaries of the research councils.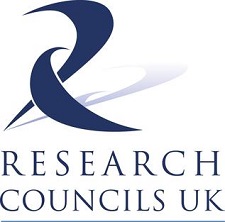 These networks will address important mental health research questions that require an innovative, cross-disciplinary approach to accelerate progress; to build cross-disciplinary research capacity in the field; and to strengthen the UK mental health research base. 
The call has been informed by the research councils recently published Cross-disciplinary Mental Health Research Agenda (RCUK website) which represents their collective interest in supporting and furthering mental health research. It encourages areas where high quality cross-disciplinary research could add the most value and impact to the broader mental health research landscape through novel and transformative research. 
Successful applicants will receive a grant of up to £1.25 million (at 100% full economic cost (fEC)) for up to 48 months' duration. The research councils will contribute 80% fEC on successful proposals.
A networking event was held in London on 31 October. A list of those who registered an interest in the event has now been published on the ESRC website as potential collaborators. Please note that no further contacts can be added to this list.