This Research Councils UK (RCUK) fellowship is intended to support social science postdoctoral students in transferring their knowledge into industry, enhancing their skills, and building their understanding of industry. It is part of the Impact Acceleration Account programme (IAA).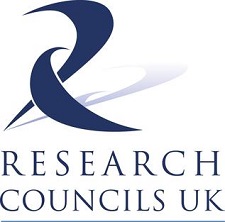 The fellowship asks candidates to find secondment opportunities themselves, with the requirement that the chosen industry partner is aligned with the UK Industrial Strategy and can offer work that is at least 50% based in the social sciences. The proposed project can build on research already undertaken, expand other research into the social sciences or help to assess new areas of research or collaboration with businesses.
The choice of research topic is left open. Applications should show:
a clear mechanism to support outward Early Career Researcher (ECR) secondment(s) to industry in areas aligned to the Industrial Strategy (secondments can be with existing or new partners)
evidence of how the secondment(s) will address an industry need; or the process for selecting a secondment will ensure industry need is met
evidence that the secondment(s) activity will be focussed on knowledge exchange and  bringing business/industry and ECRs together 
evidence that the secondment will enable further ECR's skills development in a non-academic setting.
No primary research will be eligible under this funding, and proposals should not duplicate work already funded by RCUK or other funders.
ESRC funding is available for direct costs only to cover salary up to £3,367 and travel costs up to £500 for postdocs to spend four weeks working in industry, to transfer knowledge from their research background into the company. Applications for full or part-time secondments will be considered. Unfortunately the IAA is not able to cover any visa costs incurred in connection with secondments.  
For more information on this restricted call and applying, please see the website here.