Science for Humanitarian Emergencies & Resilience (SHEAR) is an international research programme jointly funded by the UK's Department for International Development (DFID) and the Natural Environment Research Council (NERC). SHEAR focuses on four areas: disaster risk assessment (mapping and analyses), sub-seasonal to seasonal forecasting, disaster risk monitoring, and the integration of these into practical decision making.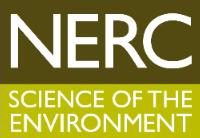 The SHEAR Studentship Cohort (SSC) consists of funding for 13 PhD studentships and aims to complement and integrate further the current SHEAR-funded projects, with a particular focus on providing the students with excellent opportunities to gain transferable skills, to conduct original and scientifically excellent research, and to contribute to impact creation beyond the existing SHEAR projects
The studentships are hosted by 5 different UK universities, Imperial College London, Kings College London, University of Birmingham, University of Reading and University of Sussex.
The NERC eligibility criteria apply for most of the studentships but a number of international studentships are available. The deadline for application is 15 October 2017. However, projects for which no suitable candidate has been found by the deadline will continue to be advertised, until the position is filled.