Do you dedicate your time and expertise to public engagement with research here at the University of Cambridge? Have you undertaken an innovative project, brought research to a new audience, worked creatively or collaboratively to raise the profile or impact of research?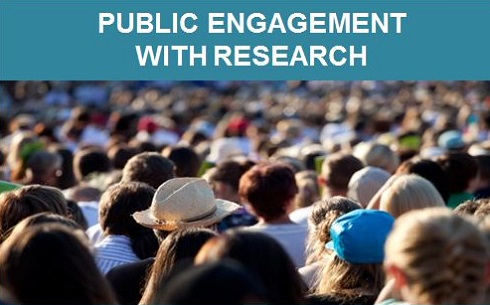 Then get your contribution recognised by the Vice-Chancellor and receive a £1000 prize.
We are looking for researchers and staff across all six academic Schools at the University, from every career stages, to submit an application. Previous applicants are encouraged to reapply with revised applications.
To be eligible for an award the public engagement undertaken must:
Be underpinned by contemporary research
Involve elements of dialogue and two-way exchange
Engage people and organisations from beyond academia
To apply:
If you have any questions regarding a potential application, please contact the Public Engagement team at publicengagement@admin.cam.ac.uk
Read about the Public Engagement with Research Awards.
The Awards are supported by the University's RCUK Catalyst Seed Fund