This research project is commissioned under the Urban Sanitation Research Initiative, a 2017-2020 research programme (www.wsup.com/research) core-funded by UK aid from the UK government, and managed by Water & Sanitation for the Urban Poor (WSUP) in formal partnership with the Environmental Health & Sanitation Directorate, the Ministry of Sanitation and Water Resources (EHSD), Kwame Nkrumah University of Science and Technology (KNUST), and the Institute of Local Government Studies (ILGS).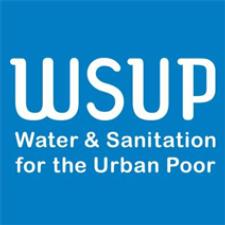 WSUP, Water & Santiation for the Urban Poor, has helped transforming cities to benefit the millions who lack access to water and sanitation since 2005. WSUP's driving vision – in line with the Sustainable Development Goals – is of a world in which all urban dwellers, including the poorest, enjoy affordable, high-quality water and sanitation services.
This project will deliver research around property tax 'sanitation surcharges' in Ghana. This should include consideration of the sanitation surcharge introduced in Ga West Municipality from January 2017, but may possibly also include parallel research:
around similar surcharges elsewhere in Ghana (Akwapim North Municipality), and/or
around the potential for introduction of a surcharge of this type in another Ghanaian municipality (Kumasi?).
In Ga West, the surcharge is a 10% additional amount on property tax, and the revenue generated is stated to be ring-fenced for sanitation. In each study location (1-3 locations, to be determined), researchers will
[where relevant] assess the history of the surcharge to date (notably amounts raised and how spent);
explore taxpayer attitudes to the [existing or potential] surcharge, through both qualitative research and large-scale survey;
explore decision-maker attitudes to the [existing or potential] surcharge; and d) identify, through structured stakeholder consultation and financial analysis, possible expenditures of revenues generated.
In addition, researchers will lead, in liaison with WSUP, a structured process to support decision-makers in Ga West and elsewhere in Ghana in thinking about how to take this model forward in a cost-effective and pro-poor manner. 
Maximum budget under this call is GBP 80,000. Bidding deadline is 19 Feb 2018. 
Please find further information here.