The MRC, in partnership with the National Institute for Health Research, the Department for International Development, and the Economic and Social Research Council , is pleased to announce a third call to fund research grants to improve adolescent health in low and middle income countries (LMICs).
Objective
This call for proposals seeks to provide the research evidence needed to effect real and practical changes to improve adolescent health in LMICs.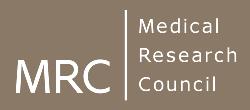 Applicants should clearly identify the health issues and/or risk factors to be addressed. Proposals should explore how outcomes will be implemented within systems and seek to engage with related social and economic barriers within these systems. 
We encourage genuine interdisciplinary collaborations across social science, biomedical science and other disciplines including health economics and political science.
Scope
The call is deliberately broad to encourage investigation into physical, mental, environmental and socioeconomic factors. For a list of research areas of interest please consult the MRC website (link below).
Funding available
The total amount available for this call is £4 million, with the possibility of extra funds, dependent on quality.
Research grants are focused projects usually up to three years' duration with a maximum of five years' duration. There are no set budget limits; small and larger-scale projects are invited. As a guide, applicants should note that the funders would envisage funding 10-12 projects. It is expected that the awards funded will be of varying sizes.
 For further information on this call please see the MRC website.